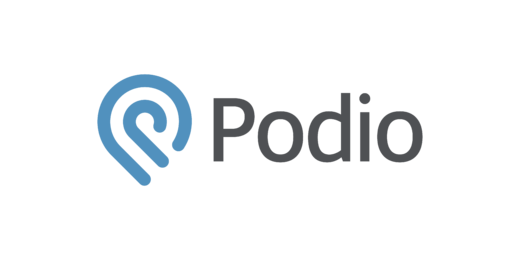 Podio – online collaboration for teams
What is Podio?
Podio is the collaborative work platform that helps your team achieve more, together.
Unite your team, content, projects, tasks, communications and business processes, and say goodbye to email overload and document chaos. Whether it's project
management, collaboration, intranet, CRM or any other area of your business – do it all in one place.
Podio saves time, cuts costs and improves efficiency by adapting to your work style. It's easy for anyone to customize workspaces and create work apps built to enhance collaboration with clients and colleagues. Communicate in social activity streams and boost knowledge sharing and employee engagement while keeping everyone on the same page.
Go mobile with iPhone, iPad and Android apps so you're always on top of tasks, activities and conversations. Free for up to 5 users.
Achieve more together. Escape email overload and document chaos with Podio, the collaborative work platform.
Podio's all-in-one collaborative work platform puts people in control of their work tools. Podio helps teams achieve more together by uniting people, business apps,
content, tasks and communications in a secure social environment. Never before has it been easier to get your work done without email overload or document chaos. On Podio, your team and your work are all in one place that's accessible on any device, so you can get work done anywhere. Podio removes silos across disparate business and social applications and empowers users to create work apps to get their jobs done or simply connect their favorite services to Podio, without any IT-skills. Leave behind email, documents, spreadsheets and application silos – move to activity streams and custom-made work apps to bring business context, efficiency and a new social experience to everything you're team is working on.
Podio provides a collaborative work platform that can be tailored to individual needs. Key capabilities of Podio include:
Puts people in control of their work tools rather than the other way around.
Enables teams to decide how to structure workflows, projects and how they want to collaborate. Teams also decide how to structure, create and present content and information that's linked to their work processes and interactions.
They do this by choosing from hundreds of specialized work apps or creating their own to help them get the job done – whatever it may be.
Delivers the best of social collaboration with customizable applications for any business process (e.g., sales, HR) that teams need to use to get work done.
Provides dedicated workspaces where teams can connect, share and work.
Enables teams to create their own apps.
Includes an App Market with different business productivity apps and services to help teams work effectively together.
Integrates with your favorite productivity applications, from business applications to cloud services.
The benefits of using Podio include greater productivity, increased efficiencies through using tailored apps, reduced costs associated with new app creation and usage, leverage of existing assets such as ShareFile, GotoMeeting, Dropbox, Box, Google Drive, SkyDrive, Sugarsync, Evernote, Zapier, Zendesk, Freshbooks and happier, more connected and motivated teams.
We can help
We are a registered Podio partner and specialise in using Podio to help your transform your business collaboration and communication. We can assist in creating Podio apps and replacing legacy databases and systems. Contact us to find out or for a no obligation online demo and Q&A session.
Given Citrix provide free Podio access for non-profits and NGO's,  we help many not-for-profit organisations realise the benefits of Podio.