Managing your DirectAdmin hosting via the billing system
For users who move to the DirectAdmin control panel, we are offering the facility to manage most aspects of your hosting right within the billing portal where you pay your invoices.
This facility is no longer available for cPanel hosting accounts – if you wish to move to DirectAdmin control panel, please raise a support ticket – this is at no cost to you to do this, and we'll migrate your account, email configuration and website to our DirectAdmin server free of charge.
Log into the billing portal
Under your Active services, choose the domain that you wish to configure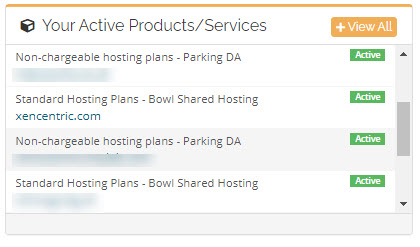 3. You can now see the hosting management page. The options displayed will depend on which type of hosting plan you have. For free parking, you have a limited number of options: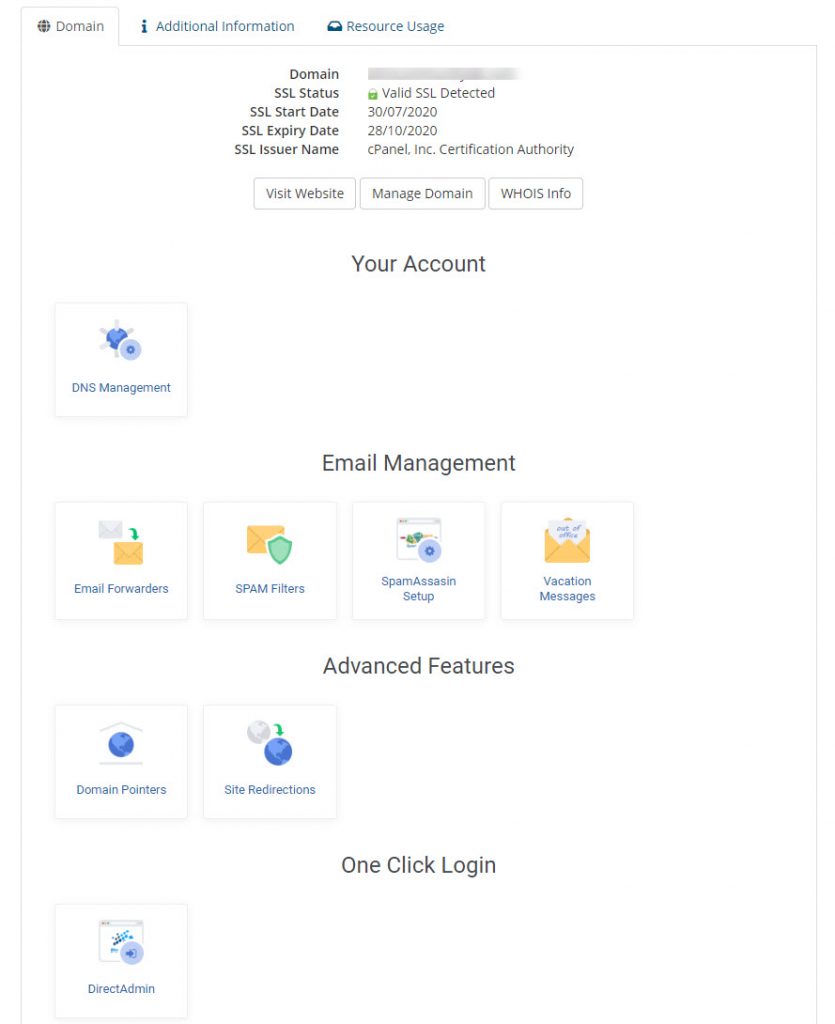 For full hosting account customers, you have a much wider set of options: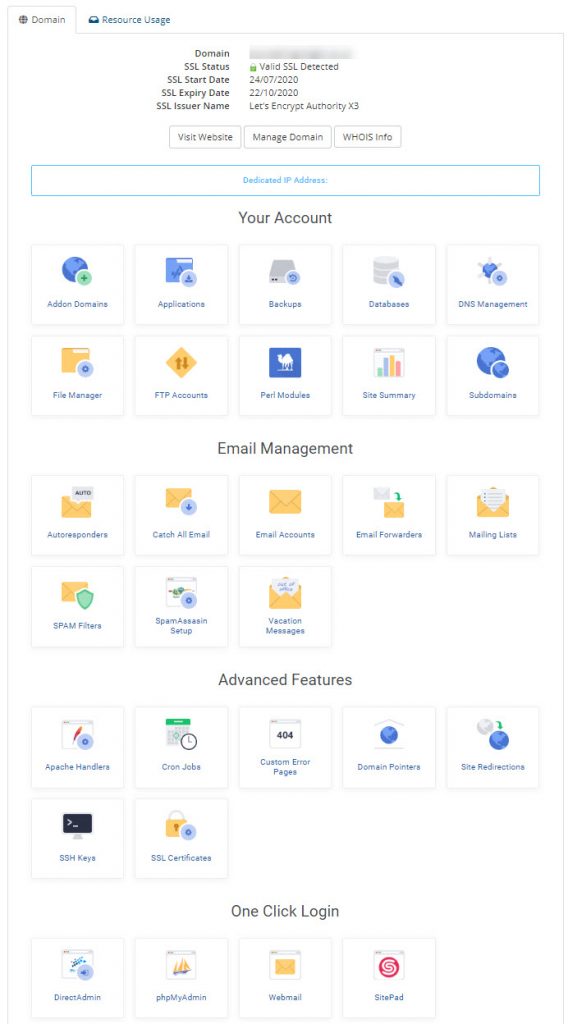 If you wish to open the full DirectAdmin control panel, you can use the "One click login" to DirectAdmin to open the full control panel.
The full DirectAdmin documentation is online here if you want help on any of the specific features or tasks available.
If you still have questions, please don't hesitate to open a support ticket.